ARTINFO: Steve Nash Appointed President, Board of Directors
February 22, 2016
By Mostafa Heddaya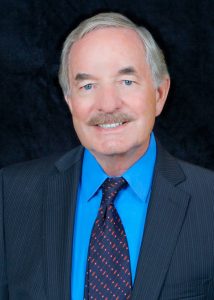 The Richard Diebenkorn Foundation has announced that Steven Nash, a curator, art historian, and recently retired executive director of the Palm Springs Art Museum, will succeed the artist's late widow Phyllis Diebenkorn at the helm of the organization.
Nash is one of two Diebenkorn scholars scholars joining the foundation — Sarah C. Bancroft, a director of the James Rosenquist Foundation, has also been added to its board. (Leah Levy, director and trustee of the Jay DeFeo Trust and a director of the Artists' Legacy Foundation, rounds out the Diebenkorn Foundation's new board appointments.)
The artist's foundation is at work on a four-volume catalogue raisonné to which Nash is a contributor, and it is slated for publication this year by Yale University Press.
Phyllis Diebenkorn established the foundation in 2007 and directed it until her death in January 2015.