#Diebenkorn100
Born 100 years ago, Richard Diebenkorn (1922–1993) produced a body of work whose beauty and mysteriously empathic nature has long attracted many devotees worldwide. He lived during the period of America's great surge onto the world stage of visual art in the mid-twentieth century, working alongside the likes of Willem de Kooning, Philip Guston, and Joan Mitchell, but forging a decisively independent style at multiple axes in his career. Diebenkorn distinguished himself as an American painter, draftsman, and printmaker who explored various modes of expression, from his Abstract Expressionist canvases and the figurative and landscape works known today as Bay Area Figurative Art to his monumental, geometrically grounded abstract "Ocean Park" series. In honor of the artist's centennial, museums throughout the Bay Area and beyond are celebrating his life and art by installing Diebenkorn work in their galleries and sharing stories online. Join us today by using the hashtag #Diebenkorn100 for Diebenkorn sightings, online tributes, or installing works by the artist.
The new diebenkorn.org is the home for the artist's centennial. Check out rarely seen ephemera, archival photography, and new videos and stories released throughout the year below.
Image: Richard Diebenkorn in front of the Blue Rug House, Santa Monica, Calif., c. 1966–67 © Richard Diebenkorn Foundation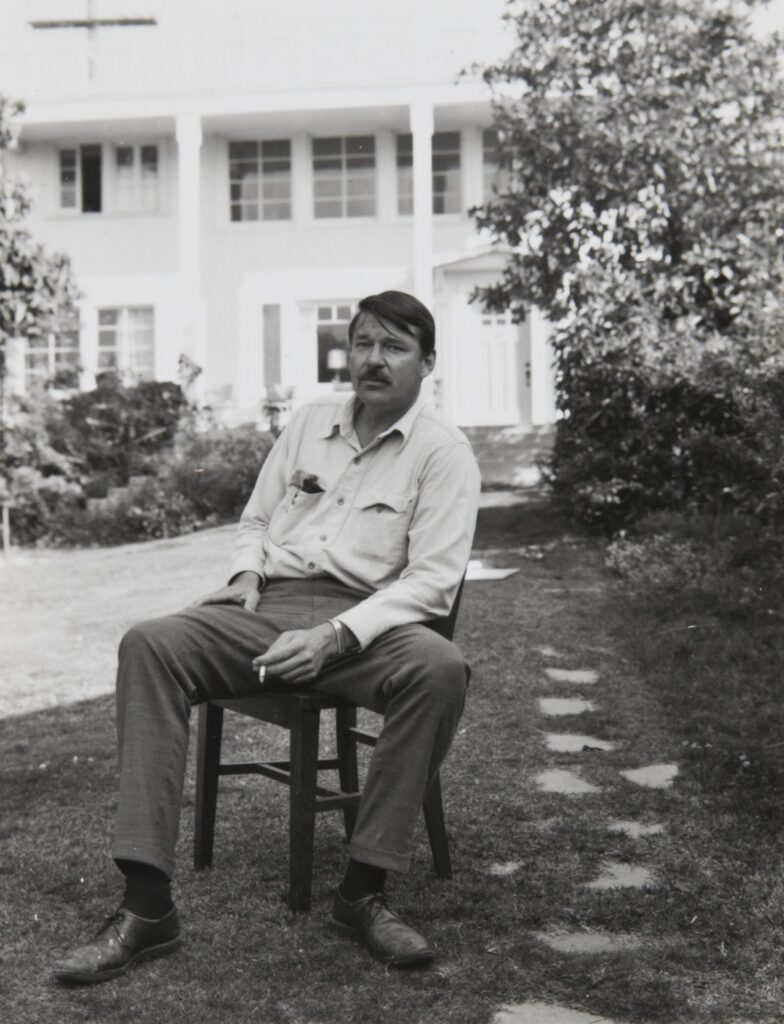 Visual Critic Series
A trio of newly commissioned #Diebenkorn100 essays in miniature for @DiebenkornFoundation by a diverse group of contemporary visual critics, who were invited to write on any work, series, or period in the artist's life and with full access to the Richard Diebenkorn Foundation Archives. The series debuts with a lyrical, elliptical essay by Charity Colemen, a prose-poet, essayist, and art writer who has written for Artforum, BOMB, and elsewhere, who unearths the artist's 1988 CBS Sunday Morning News interview as a point of departure to consider how he talked, and sometimes struggled to talk, about his work in interviews, writing, and correspondence.
The series continues with an essay by Los Angeles artist and arts writer Ricky Amadour and a contributor to Frieze, who explores the artist's relationship to place; and New York City arts writer and Artsy editor Harley Wong, who has written for Artforum and Art in America, who looks at the artist as a teacher and how his years as a painting instructor influenced students. A special campaign to promote the series has been designed by San Francisco Bay Area-based MacFadden and Thorpe.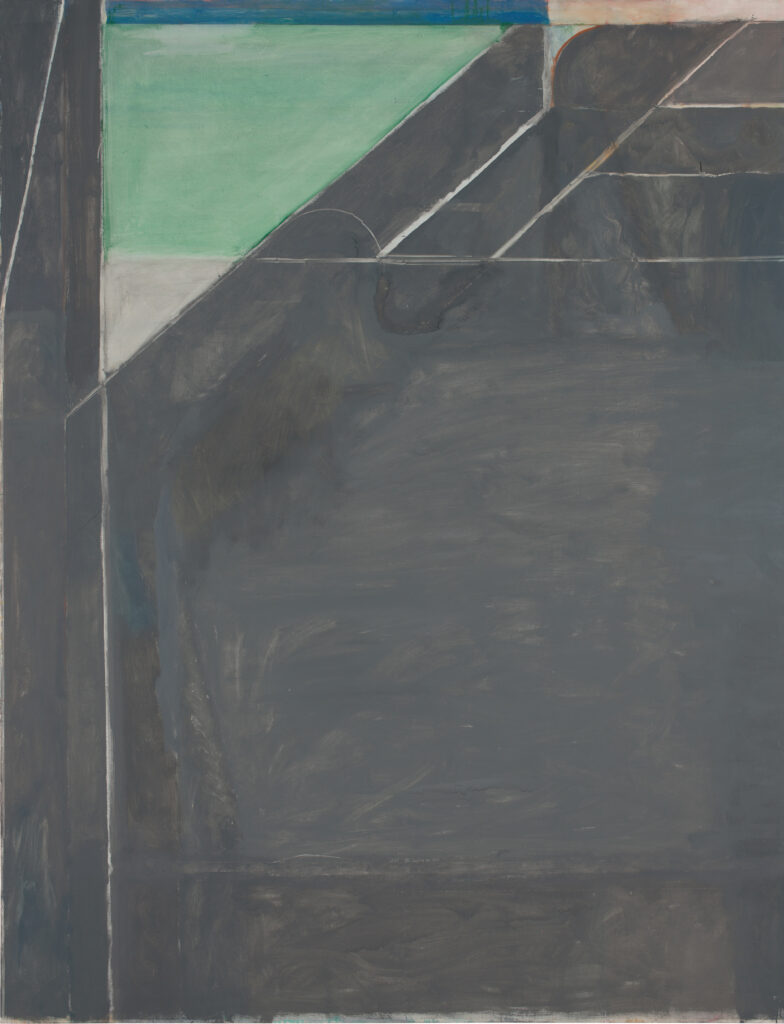 Diebenkorn's Print Production
As part of the artist's centennial and in anticipation of a full-color, lavishly illustrated catalogue raisonné of the artist's prints to be published by Yale University Press in 2024, the Richard Diebenkorn Foundation shares interview excerpts conducted with printers who knew and worked with Richard Diebenkorn, from Crown Point Press beginning in the 1960s to Tamarind Lithography Workshop in the same decade, to Gemini G.E.L. in the 1980s.
The videos are intended to be a contribution to the study and understanding of the artist's oeuvre, highlighting his repeated and ongoing return to printmaking as a medium and will be released in full installments on diebenkorn.org in 2023.
Stay Local
An offline/online celebration of the artist's beautiful, mysterious body of work in museums across the San Francisco Bay Area
Participating Institutions
Anderson Collection at Stanford University
Art Institute of Chicago
California College of the Arts
Cantor Arts Center
Cincinnati Art Museum
Crocker Art Museum
Buffalo AKG Art Museum
Dallas Museum of Art
Des Moines Art Center
Fine Arts Museums of San Francisco
Metropolitan Museum of Art
Milwaukee Art Museum
MoCA LA
Morgan Library & Museum
Museum of Modern Art
Nelson-Atkins Museum
New Orleans Museum of Art
North Carolina Museum of Art
Norton Museum of Art
Norton Simon Museum
Oakland Museum of California
Orange County Museum of Art
Orlando Museum of Art
Phillips Collection
San Francisco Art Institute
San Francisco Museum of Modern Art
San José Museum of Art
University of California, Berkeley Art Museum and Pacific Film Archive
Virginia Museum of Fine Arts
Whitney Museum of American Art
Yale Art Gallery