Modern Arts Notes Podcast No. 311: Carlo Dolci, Early Diebenkorn
October 19, 2017
By Tyler Green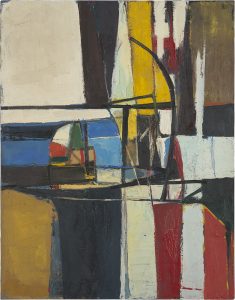 Episode No. 311 of The Modern Art Notes Podcast features curators Eve Straussman-Pflanzer and Scott A. Shields. At the top of the program, host Tyler Green shares some findings from our recently completed annual survey.
On the second segment, Crocker Art Museum curator Scott A. Shields discusses "Richard Diebenkorn: Beginnings, 1942-1955," which the Crocker co-organized with the Richard Diebenkorn Foundation. The exhibition looks at work, especially work on paper, that Diebenkorn made before turning to figuration while living and working in Berkeley, Calif. It reveals Diebenkorn working through artists with whom his work is not typically associated, such as John Marin and Arshile Gorky. The exhibition is accompanied by an excellent, well-illustrated catalogue that mines Diebenkorn's archive to find a surprising range of influences. Amazon sells it for $42. From Sacramento, the show will travel to The David Owsley Museum at Ball State University, the Portland (Ore.) Art Museum, the Weisman Museum at Pepperdine University in Malibu, Calif., and to the Academy Art Museum in Easton, Md.
Listen to full audio here. Diebenkorn segment begins at 34:40.