Washington Post: Great Works, In Focus—Shadows and slanted light
There may be no more beautiful painting of California than this 1963 work by Richard Diebenkorn
July 7, 2020
By Sebastian Smee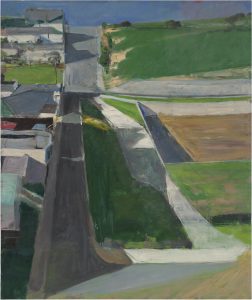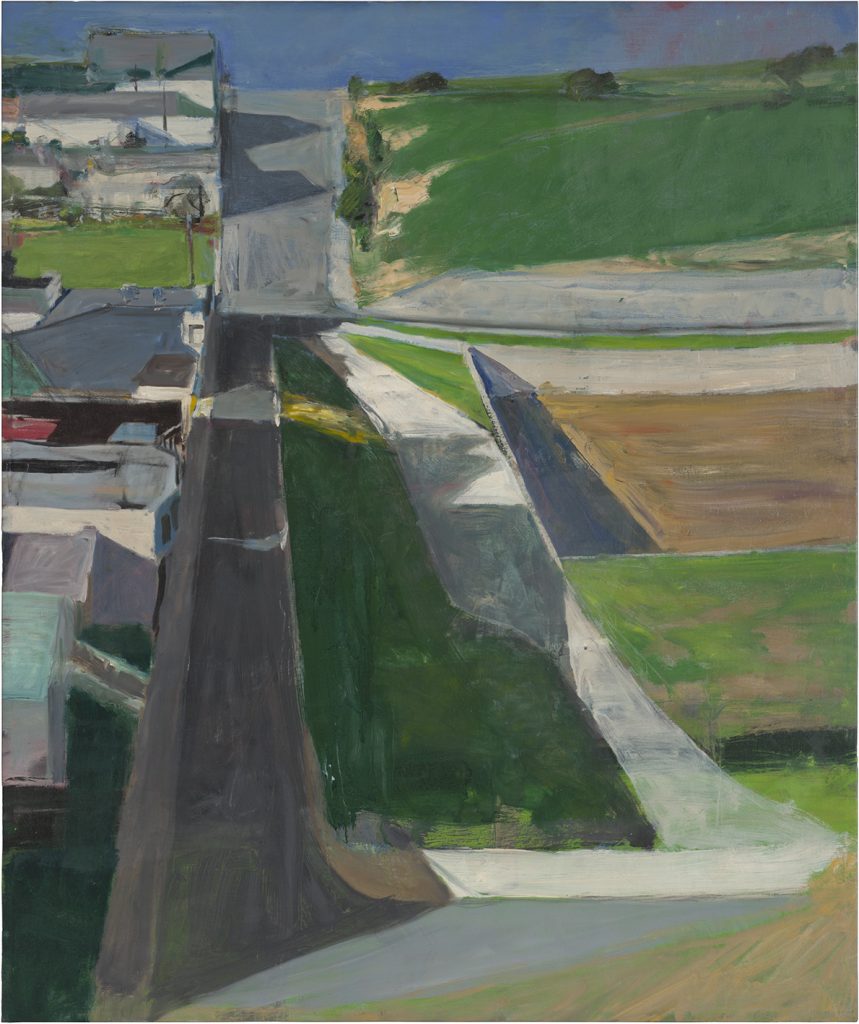 A fair proportion of the early and midcareer work of Richard Diebenkorn feels wonderful, fresh, better than most things around it, yet not quite indisputably great. At a certain point, however, something happens and — ka-pow! — you look back and it's suddenly all great, you can't get enough. It's as if your clammy, goose-fleshed body has stepped in to a hot, high-pressure shower after 10 days on a foggy mountain trail.
And perhaps because you sense, as you look at the breakthrough work, that it has a complicated history — that it's the result of years of fumbling rehearsal, endless revision and constant correction — almost all the work that leads up to it is retroactively folded into its nimbus of greatness, like whipped egg whites into a cake mixture, and you just think, "Oh, my God, I totally love Richard Diebenkorn."
(I think I am describing many people's experience. But if it is just my own, I apologize.)
The great part begins in 1968, when Diebenkorn starts painting his "Ocean Park" series — stately, abstract evocations of the intersections of buildings, beach, sea and sky in Santa Monica, Calif. But there are many ravishing things in Diebenkorn's oeuvre before this. And one of them — perhaps the finest — is "Cityscape #1," which he painted in 1963 and which hangs in the San Francisco Museum of Modern Art.
Diebenkorn's attention to the emotional as well as the perceptual effects of slanting light and colored shadow shares a lot with Edward Hopper. (One day I'd love to see an exhibition that demonstrates their affinity.)