The Richard Diebenkorn Foundation announces #Diebenkorn100
An offline/online celebration of the singular artist's beautiful, mysterious body of work
#Diebenkorn100 #DiebenkornToday

February 1, 2022
Berkeley, CA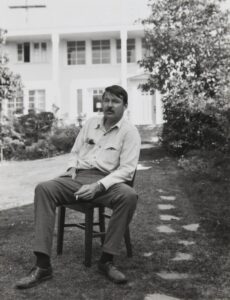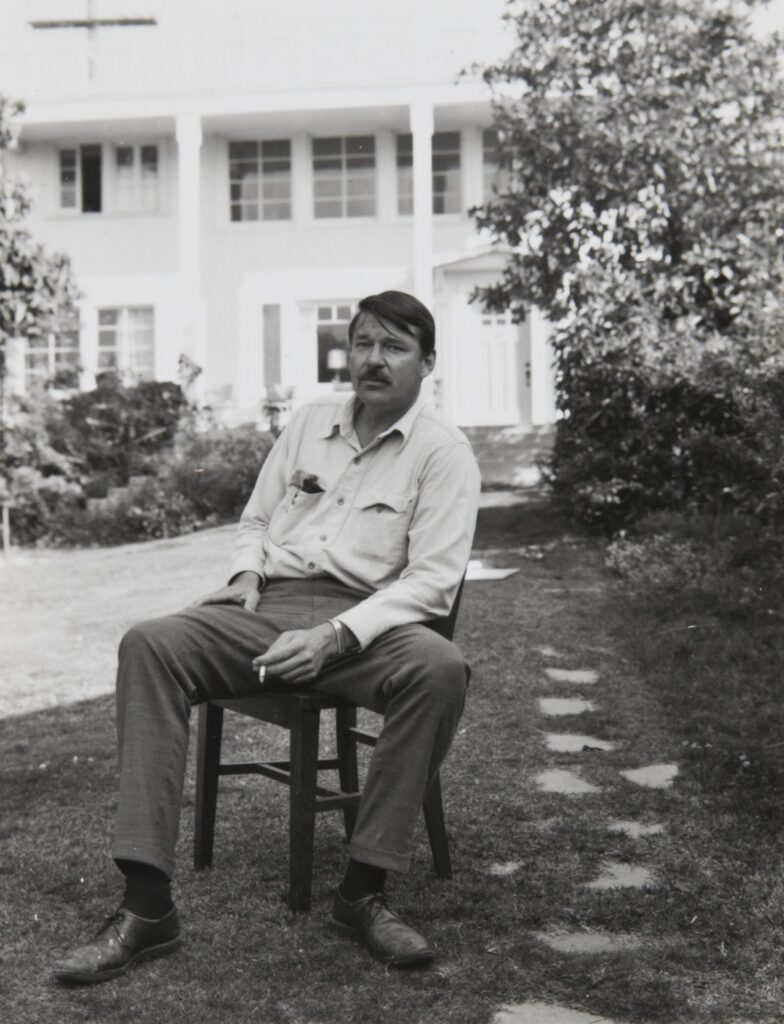 The Richard Diebenkorn Foundation today announced #Diebenkorn100, a year-long celebration of what would have been the American artist's 100th (b. April 22, 1922), featuring special museum installations; fresh research and content; rarely seen archival material, including photography and correspondence; and new, original videos. As a centerpiece of #Diebenkorn100, the Foundation is inviting museums worldwide to participate by installing work made by the artist from their collections and sharing photographs, videos, and exclusive curatorial statements in their social media channels so that anyone, anywhere, may engage with the artist's work and festivities. The Foundation also announced that it encourages the public to share in social media sightings of Richard Diebenkorn work on view, using the hashtag #Diebenkorn100. A new and expanded diebenkorn.org will serve as the destination for the artist's centennial, featuring revelatory new scholarship researched by the Foundation exclusively for the 100th, a constantly updating list of museum installations, and more on a special page dedicated to the festivities, here.

"We are thrilled to celebrate #Diebenkorn100 with art lovers and museums all year long, and with a very special lineup of public programs and content to coincide with the artist's birthday in April," said Andrea Liguori, Managing Director of the Richard Diebenkorn Foundation. "We are excited to share new information about the painter, draftsman, printmaker, and teacher, as we would like to create a fresh appreciation about Richard Diebenkorn, who was humble, curious, and committed to cultivating the ideas and work of his students and young artists."

Added Liguori: "We would like to invite museum curators everywhere to participate by installing artwork made by Richard Diebenkorn and to join the celebration by using the hashtag #Diebenkorn100."

In-Person/Online Installations
A highlight of #Diebenkorn100 includes museum collection installations spanning the artist's beautiful, mysterious body of work ranging from his figurative and landscape art received with affection and excitement by a wide audience to his epic cycle of abstraction, the "Ocean Park" series. Institutions are marking the centennial with specially commissioned wall texts featuring the celebratory hashtag #Diebenkorn100.

In order to make #Diebenkorn100 available to anyone, anywhere, curators have been invited to share in social media their installation photographs, videos, and specially prepared curatorial statements exclusively for the centennial that the Foundation will also reshare on its popular Instagram channel, @diebenkornfoundation.

Participating institutions as of this announcement include the Anderson Collection at Stanford University, the Cantor Arts Center, the Crocker Art Museum, the Fine Arts Museums of San Francisco, the Oakland Museum of California, the San Francisco Museum of Modern Art, the San José Museum of Art, and the University of California, Berkeley Art Museum and Pacific Film Archive.

A list of #Diebenkorn100 participating institutions and works specially on view can be found here.
At the San Francisco Museum of Modern Art, the artist's iconic Cityscape #1 is on view now and the enchanting 1955 oil on canvas Still Life with Orange Peel will be specially installed this spring.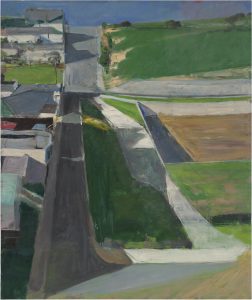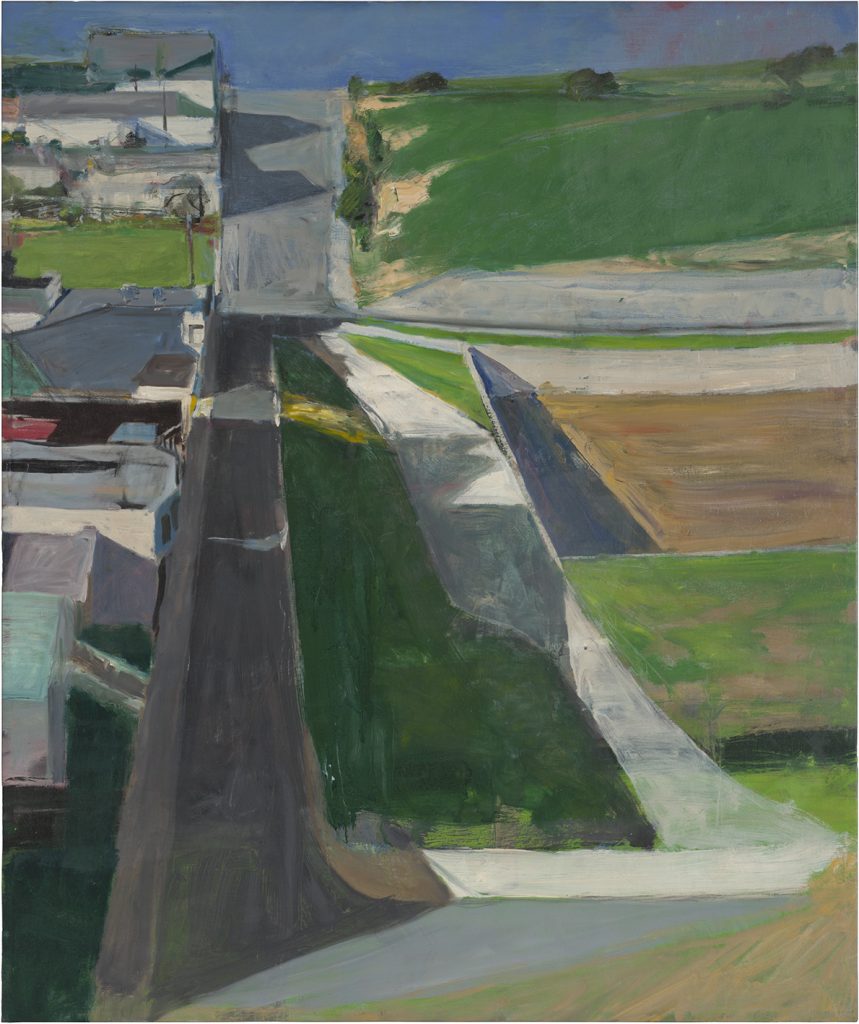 "Diebenkorn had deep personal and professional connections with the Bay Area and to SFMOMA," said Janet Bishop, SFMOMA's Thomas Weisel Family Chief Curator. "After growing up in San Francisco, he attended Stanford University, UC Berkeley and the San Francisco Art Institute (SFAI), and continued on to teach at both SFAI and the California College of the Arts. He visited SFMOMA for the first time in 1945, and began showing his work here the following year, marking the beginnings of a very long relationship. Happily, Diebenkorn's paintings and works on paper are represented in depth in our collection. We are thrilled to be a part of this centennial celebration of one of the most gifted, influential, and cherished members of the Bay Area arts community."
Seawall (1957), one of six paintings and hundreds of works on paper by Diebenkorn in the collection of the Fine Arts Museums of San Francisco, is currently on view at the de Young Museum, along with the 1979 oil and charcoal on canvas Ocean Park #116 and a 1953 abstraction in oil, Berkeley #3.

"Despite its small scale, Seawall has a visceral immediacy, powerfully evoking an elemental meeting of sea, sky, and earth," said Emma Acker, Associate Curator of American Art. "Like the California landscape, the painting is meditative and restorative, and it has long been one of my favorite artworks in the Museums' collection."

diebenkorn.org
A new and serialized body of research and content developed exclusively by the Foundation will be published this year on diebenkorn.org. Daisy Murray Holman, Head of Archives at the Richard Diebenkorn Foundation, will explore in a special, expanded installment of the Foundation's quarterly digital From the Basement series, the artist's rarely seen and never reproduced photographs, pictured, taken between 1963 and 1987. The research is based on photographs that appear to be direct studies for the artist's major paintings, such as Cityscape #1 (1963), on view as part of #Diebenkorn100 at SFMOMA. They reveal how Diebenkorn was, according to Murray Holman, "always looking, framing, and capturing his surroundings which he integrated with his painting and drawing vocabulary."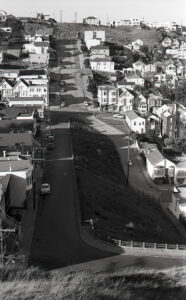 The new research builds on fresh scholarly content featured on diebenkorn.org and is for anyone who would like to learn more about the artist and the works on view during #Diebenkorn100. At diebenkorn.org, visitors will enjoy sharp, newly digitized, high resolution archival imagery and features like "collect," which allows users to create and share collections of artworks.
In anticipation of a full-color, lavishly illustrated catalogue raisonné of the artist's prints to be published by Yale University Press in 2024, the Foundation will release this year on diebenkorn.org a video of interview excerpts conducted with printers who knew and worked with Richard Diebenkorn, from Crown Point Press beginning in the 1960s to Tamarind Lithography Workshop in the same decade, to Gemini G.E.L. in the 1980s. The videos are intended to be a contribution to the study and understanding of the artist's oeuvre, highlighting his repeated and ongoing return to printmaking as a medium and will be released in full installments on diebenkorn.org in 2023.

@diebenkornfoundation on Instagram
To mark the centennial, the Foundation will kick off @diebenkornfoundation with a shared celebration digitally connecting art lovers, enthusiasts, artists, students, teachers, and institutions. #Diebenkorn100 will encourage postings of sightings of Richard Diebenkorn artworks on view at participating institutions on its Instagram channel, here. The Foundation has also debuted today a special Instagram Guide, here, where the public can discover more about the artist including content from other Richard Diebenkorn enthusiasts and art lovers.


Van Doren Waxter
Kicking off the centennial, Van Doren Waxter will present the retrospective Richard Diebenkorn: Works on Paper 1946-1992 at its 1907 historical townhouse at 23 East 73rd Street in New York City from March 3 to April 23, 2022, here. The exhibition has been organized with the Richard Diebenkorn Foundation and includes rarely seen material from every period of the singular and distinguished American artist's body of work. The sheets on view evince the artist's love of mark marking and use of paper as a medium. In April, Rakia Faber, Collections Manager and Registrar of the Richard Diebenkorn Foundation, will contribute an in-depth #WorksinFocus series on @diebenkornfoundation revealing information about works in the show.