Sarah C. Bancroft
President, Board of Directors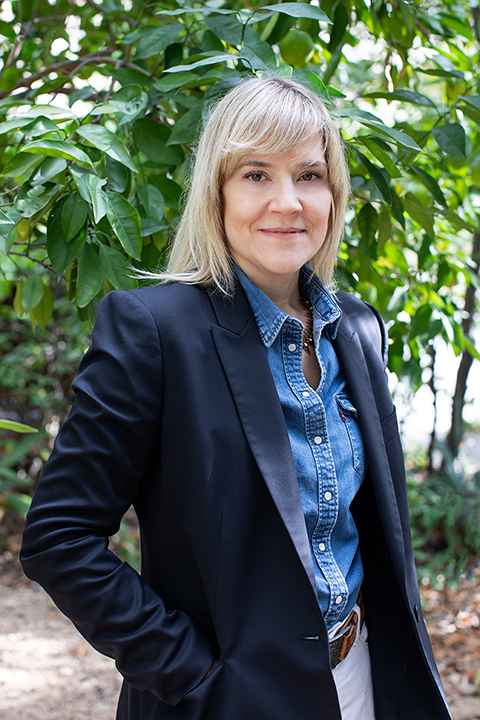 Sarah C. Bancroft is President, Board of Directors, succeeding Steven A. Nash, Ph.D., in 2020. Ms. Bancroft is also Executive Director of the James Rosenquist Foundation in New York City, Chief Curator of the Estate of James Rosenquist, and Consulting Director at Fluent~Collaborative/testsite in Austin, Texas. An art historian and curator, Ms. Bancroft held curatorial positions at the Solomon R. Guggenheim Museum and the Orange County Museum of Art. She specializes in modern and contemporary art, and her recent critically-acclaimed exhibitions include Richard Diebenkorn at the Royal Academy of Arts, London (2015), James Rosenquist: Illustrious Works on Paper, Illuminating Paintings (2014–15), LOVE George Herms (2014), Richard Diebenkorn: The Ocean Park Series (2011–12), Two Schools of Cool (2011), California Biennial (2010), and Video Work by Gao Shiquang and Chen Qiulin (2009). At the Guggenheim, she co-curated James Rosenquist: A Retrospective (2003) with the late, great American curator Walter Hopps, and coordinated a major masterpiece exhibition from the Guggenheim's permanent collection that traveled internationally. Ms. Bancroft received an M.A. from the Courtauld Institute of Art in London, United Kingdom.
Ruth Berson
Vice President, Board of Directors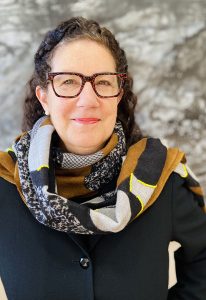 After nearly twenty years at the San Francisco Museum of Modern Art, Ruth Berson recently launched a consulting practice focusing on art and museums, including curatorial programming, public art commissions, museum building projects, and collections management. As Deputy Museum Director of Curatorial Affairs, Berson oversaw the five curatorial departments and three additional divisions: exhibitions, content strategy & digital engagement, and collections. She directed an annual program of approximately twenty-five exhibitions presented on-site, as well as a worldwide touring exhibition program. Simultaneously, from its concept inception in 2010 until the 2016 reopening of the new building, Berson served as SFMOMA's Project Expansion Director for the $310M design and construction project. The building addition triples the galleries, making SFMOMA now one of the largest museums of modern and contemporary art in the world. Berson started her museum career as a curator at the Fine Arts Museums of San Francisco, where she most notably authored The New Painting: Documentation on the eight original group Impressionist shows, a two-volume scholarly reference funded by grants from the Getty Trust and the Mellon Foundation Endowment for Publications. Since 2010, Berson has served on the United States board of the International Committee on Museums (ICOM), a non-governmental organization maintaining formal relations with UNESCO and having a consultative status with the United Nations Economic and Social Council. She is also on the board of Creativity Explored, a San Francisco nonprofit that serves adult developmentally-disabled artists. Recognized by the French Ministry of Culture, she was promoted to Officier in the Ordre des Arts et des Lettres in 2011, after being knighted by the French Government as a Chevalier in 2000.
Colin B. Bailey, PhD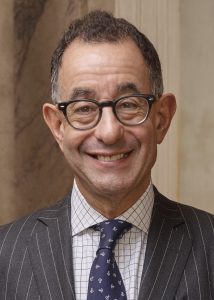 Colin B. Bailey is the Director of the Morgan Library & Museum, a position he has held since 2015. During his tenure, the Morgan has organized some of its most critically-acclaimed exhibitions, including David Hockey: Drawing from Life, Betye Saar: Call and Response, Tolkien: Maker of Middle-earth, and Pontormo: Miraculous Encounters. Among the many initiatives Bailey has spearheaded are the exterior restoration of J. Pierpont Morgan's Library, the institution's architectural heart designed by McKim, Mead & White; the establishment of the Sherman Fairchild Head of the Thaw Conservation Center endowed position; and the inauguration of the Belle da Costa Greene Curatorial Fellowships, created for promising scholars from historically underrepresented communities in the curatorial and special collections fields.
A scholar of eighteenth- and nineteenth-century French art, Bailey is a specialist in Pierre-Auguste Renoir, and has been responsible for many publications and exhibitions over the course of his career. His book, Patriotic Taste: Collecting Modern Art in Pre-Revolutionary Paris, was awarded the Mitchell Prize for best art history book, 2002‒2003. And in 2020, the Académie française awarded him the Prix du Rayonnement de la langue et de la littérature françaises.
Prior to joining the Morgan, Bailey served as Director of the Fine Arts Museums of San Francisco, overseeing the de Young Museum and the Legion of Honor. After periods at the Philadelphia Museum of Fine Arts, Kimbell Art Museum, and National Gallery of Canada, Ottawa, he worked at New York's Frick Collection for thirteen years, becoming Deputy Director and Peter Jay Sharp Curator.
Bailey frequently writes for the New York Review of Books, Art Newspaper, and Burlington Magazine and regularly contributes to scholarly publications and exhibition catalogues.
Benjamin Grant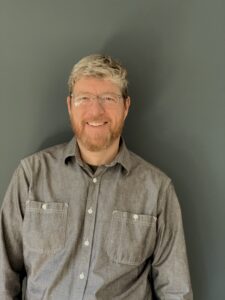 Benjamin Grant is city planner, urban designer, curator and teacher in the San Francisco Bay Area. He spent over a decade at SPUR, the urban policy research organization, where he served as Urban Design Policy Director, leading research on physical planning, public space and urban design. He is the author of numerous reports and studies on subjects that include retrofitting suburbs for walkability, the evolution of the Bay Area workplace, the shape of regional growth, and managing public open space.
He led the development and implementation of the Ocean Beach Master Plan, an award-winning climate adaptation strategy for San Francisco's open coast, and is currently engaged in planning for sea level rise adaptation along the San Francisco Bay shoreline with Sitelab Urban Studio.
He has curated numerous exhibitions as co-founder of city|space, a nonprofit cultural organization, and for the SPUR Urban Center, where he produced Agents of Change, a history of Bay Area Urbanism. He has taught urban history and design at UC Berkeley, San Jose State University, and the San Francisco Art Institute.
Leah Levy
Leah Levy has been a trustee and Executive Director of The Jay DeFeo Foundation since its inception in 1991. From 1974 to 1983 she owned and directed the Leah Levy Gallery in San Francisco. She served as founding curator of Capp Street Project, an artist-in-residency program begun in 1983 in San Francisco to facilitate site-specific installations. Levy has worked internationally as an advisor on public art projects, has organized exhibitions as an independent art curator, and is the author of several books and numerous catalogue essays.
She is also a Director at Artists' Legacy Foundation.
Rebecca Rabinow, PhD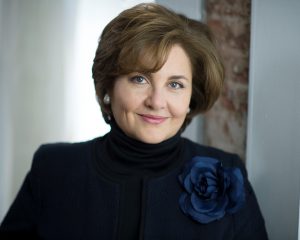 As the fifth director of the Menil Collection, Dr. Rebecca Rabinow has overseen the successful completion of the $121 million Campaign for the Menil and renovation of the museum's Renzo Piano-designed main building. As part of the reopening of the main building, she initiated a full year of rotating, permanent collection installations that highlight the museum's most important works and also display some works for the very first time. Additionally, she has overseen the completion of the Menil Drawing Institute—the first freestanding facility built expressly for the acquisition, study, exhibition, conservation, and storage of modern and contemporary drawings. The 30,000-square-foot, $40 million building will be inaugurated with The Condition of Being Here: Drawings by Jasper Johns, an exhibition spanning the artist's career. Previously, as founding curator of the Leonard A. Lauder Research Center for Modern Art at The Metropolitan Museum of Art, she organized more than 20 exhibitions, notably Cubism: The Leonard A. Lauder Collection (2014-15), Matisse, In Search of True Painting (2012-13), and The Steins Collect: Matisse, Picasso, and the Parisian Avant-Garde (2012). She has edited, co- edited, and written essays for the catalogues for these and other exhibitions and has also published numerous articles and lectured widely. She also co-organized the 2007 renovation and reinstallation of The Met's Galleries for Nineteenth- and Early Twentieth-Century European Paintings and Sculpture. Dr. Rabinow was educated at Smith College (B.A., 1988), the Sorbonne, and the Institute of Fine Arts, New York University (M.A. 1990, Ph.D. 1995). She is a Fellow (Class of 2013) of the Center for Curatorial Leadership.