The Richard Diebenkorn Foundation Announces Sarah C. Bancroft as President, Board of Directors
October 29, 2020
Berkeley, CA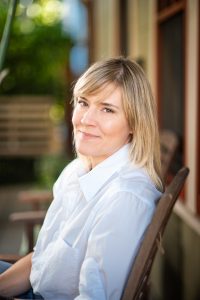 The Richard Diebenkorn Foundation today announced the election of Sarah C. Bancroft as President, Board of Directors. The unanimous decision was made during the board's recent meeting on October 8, 2020. An art historian, curator, and lecturer, Ms. Bancroft is a preeminent authority on the art of Richard Diebenkorn (1922–1993) and organized the critically acclaimed exhibitions Richard Diebenkorn (2015) at the Royal Academy of Arts (London), and the traveling exhibition Richard Diebenkorn: The Ocean Park Series (2011–2012), at the Modern Art Museum of Fort Worth, Orange County Museum of Art (Newport Beach), and Corcoran Gallery of Art (Washington, D.C.). The latter was the largest and most comprehensive exhibition to date of the artist's epic and longest-running series. She is also the leading authority on the art of James Rosenquist (1933–2017) and is the Executive Director of the James Rosenquist Foundation and Chief Curator of the Estate of James Rosenquist.
Ms. Bancroft has served on the board since 2015, as Vice President and Chair of the Art Committee. She succeeds Dr. Steven A. Nash, who announced his retirement after serving for nearly six years as board President. A long-respected scholar of Diebenkorn's work, Dr. Nash co-organized Richard Diebenkorn: The Berkeley Years, 1953-1966 (2013) at the de Young Museum, San Francisco and was deeply involved in the creation of Richard Diebenkorn: The Catalogue Raisonné (Yale University Press, 2016). Dr. Nash was the Founding Director of the Nasher Sculpture Center, Dallas and is Director Emeritus of the Palm Springs Art Museum. The Board of Directors extends its abiding gratitude to Dr. Nash for his years of service and his deep commitment to the artist's work.
"Sarah's fresh and significant scholarship on the art of Richard Diebenkorn, her experience in the field at institutions and artist-endowed foundations, and her knowledge of modern and contemporary art will greatly support our ability to increase public appreciation and understanding of the artist," said Richard M. Grant, Executive Director. "We are delighted and honored that Sarah will now guide the foundation as president."
"Richard Diebenkorn's confident vacillations in style across his oeuvre and his fierce independence have long interested me, and I am thrilled to continue advancing the research, scholarship, and exhibition of his art work as president of the board," said Ms. Bancroft, who received an MA from the Courtauld Institute of Art in London, United Kingdom, and whose Richard Diebenkorn exhibition at the Royal Academy of Arts Financial Times art critic Jackie Wullschlager called "revelatory" and "pitch-perfect." In the accompanying exhibition catalogue essay, "Richard Diebenkorn: A Riotous Calm," Ms. Bancroft wrote of a luminosity and transcendence in Diebenkorn's continually evolving body of work. "Reserved yet fiercely independent, Diebenkorn's oeuvre courses with the battles he conducted on canvas and paper, through time-based pursuits and resolutions that ultimately resulted in orgiastic explorations of a sublime calm. Humming with the history of activity—of his process, progress, despair and hard-won success in pursuit of self-imposed challenges—his works capture the artist's ultimate quest for 'stillness,' his sublime search for 'rightness.'" Ms. Bancroft reminds readers and viewers to consider Diebenkorn's own words: "Now, the idea is to get everything right—it's not just color or form or space or line—it's everything all at once."
Background
Ms. Bancroft has served as Executive Director of the James Rosenquist Foundation since 2015, and also serves as Chief Curator of the Estate of James Rosenquist. A resident of Texas, Ms. Bancroft is also Consulting Director at Fluent~Collaborative/testsite in Austin. She has held curatorial positions at the Solomon R. Guggenheim Museum (2000–2005) and the Orange County Museum of Art (2008–2013). In addition to her exhibitions on the work of Richard Diebenkorn, her curatorial projects include James Rosenquist: Illustrious Works on Paper, Illuminating Paintings (2014–2015), LOVE George Herms (2014), Two Schools of Cool (2011), California Biennial (2010), and Video Work by Gao Shiquang and Chen Qiulin (2009). She co-curated the international exhibition James Rosenquist: A Retrospective (2003–2005) with the late American curator Walter Hopps and coordinated a major masterpiece exhibition from the Guggenheim's permanent collection that traveled internationally, among other projects.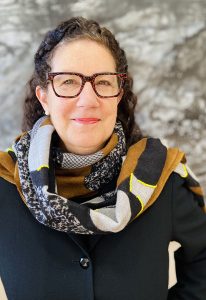 Additional board elections
The Foundation also announced today the election of a new Director and Vice President, Ruth Berson, who this year launched a consulting practice focused on programming, collections, commissioning, and museum architecture. Over a nearly two-decade tenure at San Francisco Museum of Modern Art, Ms. Berson most recently served as Deputy Museum Director of Curatorial Affairs overseeing five collecting departments, exhibitions, collections, and content strategy and digital engagement. She led the museum's 450,000 square foot expansion from its inception in 2011 until its 2016 reopening. An American and French citizen, she was promoted in 2012 to Officier dans l'Ordre des Arts et des Lettres by the French Government, after being knighted a Chevalier dans l'Ordre des Arts et des Lettres in the late 1990s. Previously, Ms. Berson worked as an independent curator in Brussels, Belgium. She began her career as a curator at the Fine Arts Museums of San Francisco. Ms. Berson earned her M.A., History of Art, at the University of California, Berkeley, and is a graduate of the Getty Leadership Institute for Museum Management.
The Foundation also announced the election of business executive, collector, and philanthropist Mike Wilsey to Secretary/Treasurer. He has served as a Director on the board since 2016. Mr. Wilsey is Chairman of the Board and Chief Executive Officer of Wilsey-Bennett, Inc. Mr. Wilsey served in various roles at the San Francisco Museum of Modern Art for more than 30 years, as a member of the Board of Trustees and as Chair of the Finance Committee and Vice-Chair of Governance during a transformative time of growth of the museum's gallery and public spaces, enhanced exhibitions, educational programs, and services for the public. Mr. Wilsey served on the Fine Arts Museums of San Francisco Committee on Acquisitions and helped found and co-chaired the institution's New Art Council. He also serves on the Director's Advisory Board of the Cantor Arts Center at Stanford University.
A complete list of the board of directors can be found here.
Richard Diebenkorn Foundation during Covid-19
Foundation staff are working remotely during the COVID-19 pandemic and the museum's free educational resources, diebenkorn.org and @diebenkornfoundation, remain active. The board unanimously elected to support artists affected by the global pandemic, including contributions to the East Bay/Oakland Relief Fund for Individuals in the Arts that supports historically underserved communities in Northern California, and the national, multidisciplinary Artist Relief Fund.
About Richard Diebenkorn Foundation
The Richard Diebenkorn Foundation expands knowledge and fosters appreciation of the artist and his role in central artistic developments of the 20th century. The Foundation increases public access to Diebenkorn's work and an understanding of his legacy and times through support of exhibitions, loan of artworks, research, publications, archival services, and digital initiatives.
In 2016, the Foundation debuted Richard Diebenkorn: The Catalogue Raisonné (Yale University Press). This major 2,000-page reference contains more than 5,000 works illustrated in new color photography and exhaustive documentation. The continually expanding diebenkorn.org provides unprecedented access to the artist's work, archives, and information about exhibitions.
Talk with us on: Twitter, Instagram, or diebenkorn.org.