1953
Fall: The Diebenkorns move back to the Bay Area and settle in Berkeley; they choose the city for UC Berkeley, where Phyllis will begin her PhD program in psychology, and the reputation of its public education system. They rent a flat at 2837 Webster Street. Diebenkorn uses the dining room of the railroad apartment as his studio. Phyllis and the children leave Diebenkorn alone while he works in the studio; they enter the house through the back stairs and spend their afternoons in the kitchen and the children's room.
Reconnects with David Park. Works on his art full-time, without alternate employment; makes the first of his fetishlike objects (cat. 1259).133 Begins the numbered Berkeley series of paintings, completing the first nine canvases in the series by year's end. The new paintings will fuse the shapes and lines from Albuquerque with the vivid colors from the Urbana works and his new home in lush Berkeley. The works rapidly take on an explosive and centrifugal but deliberate tone.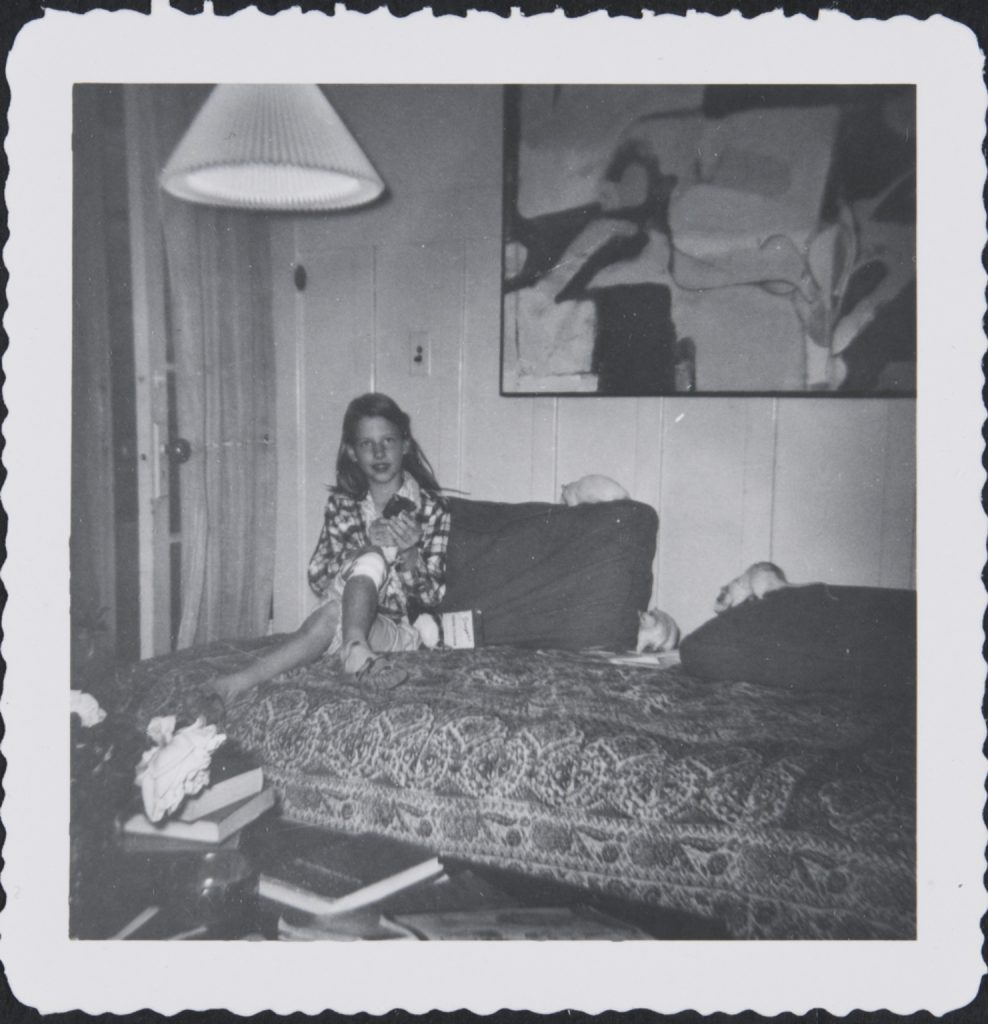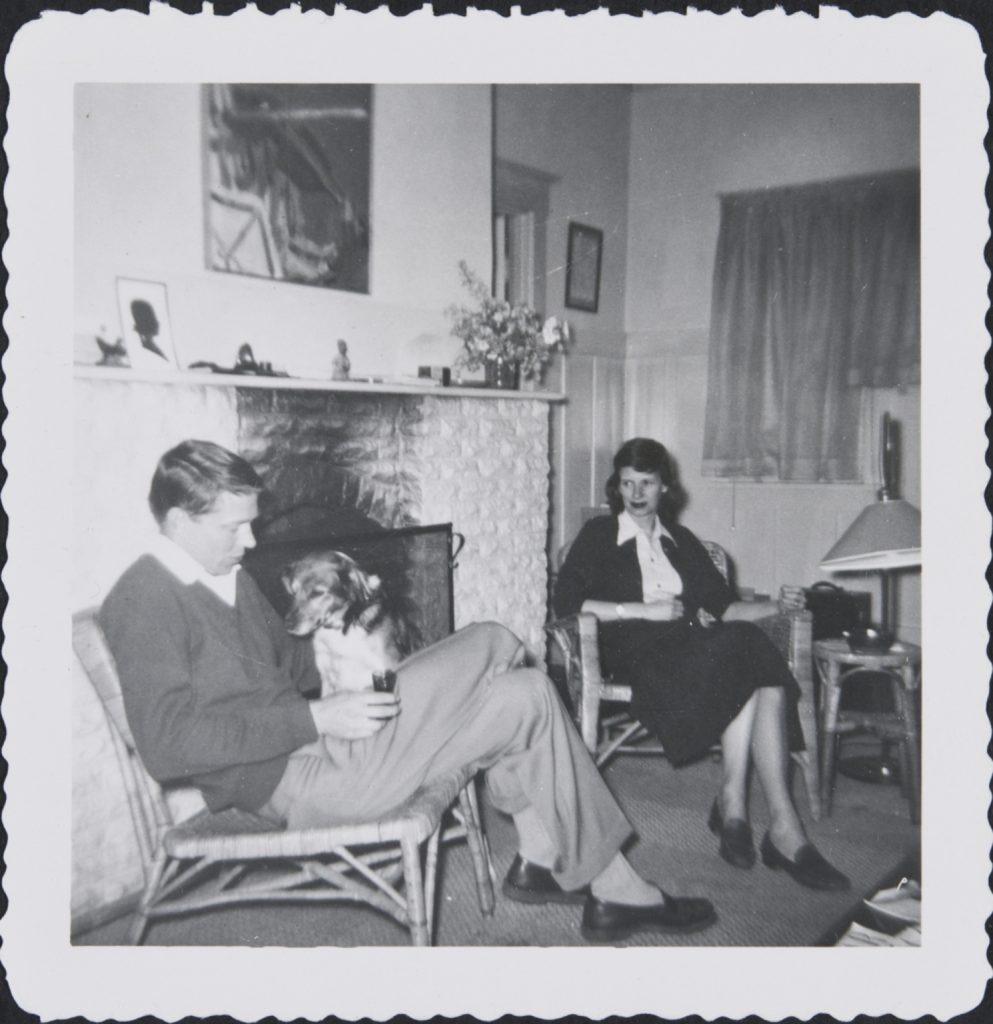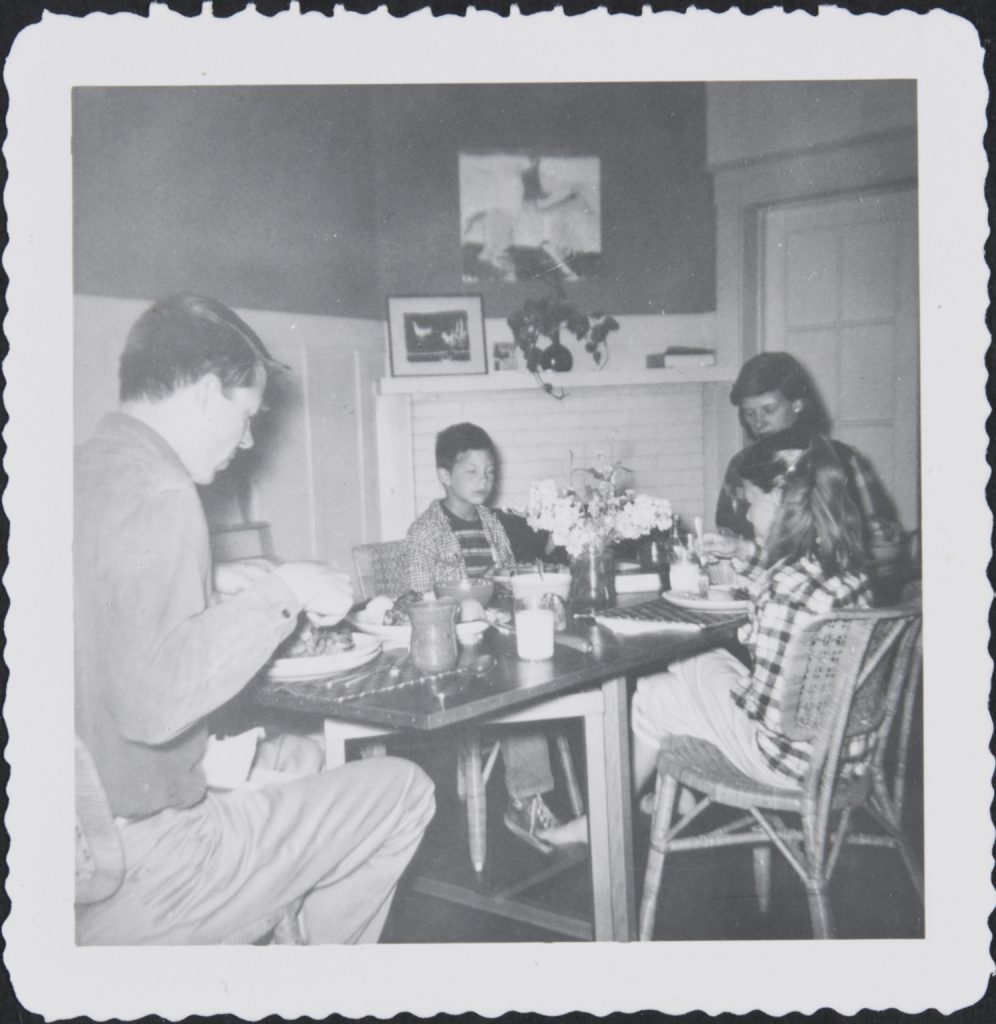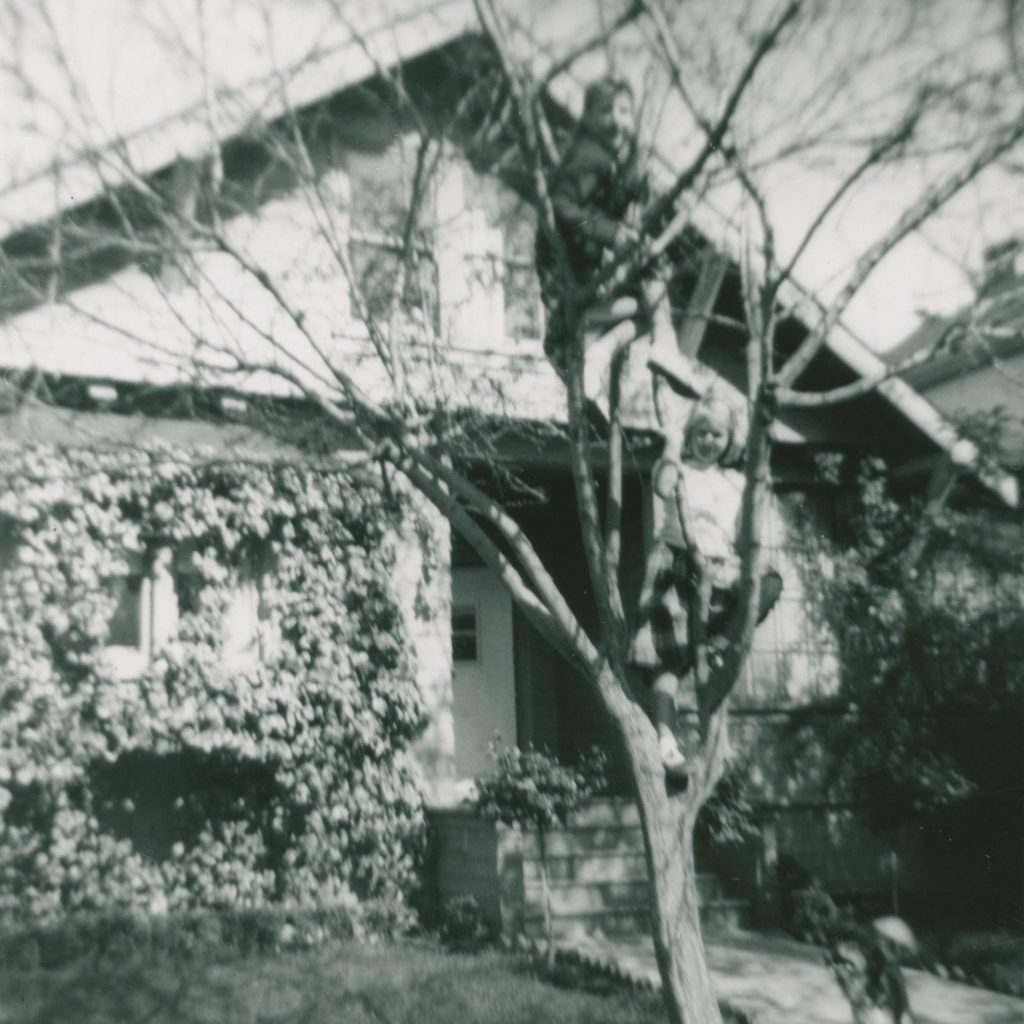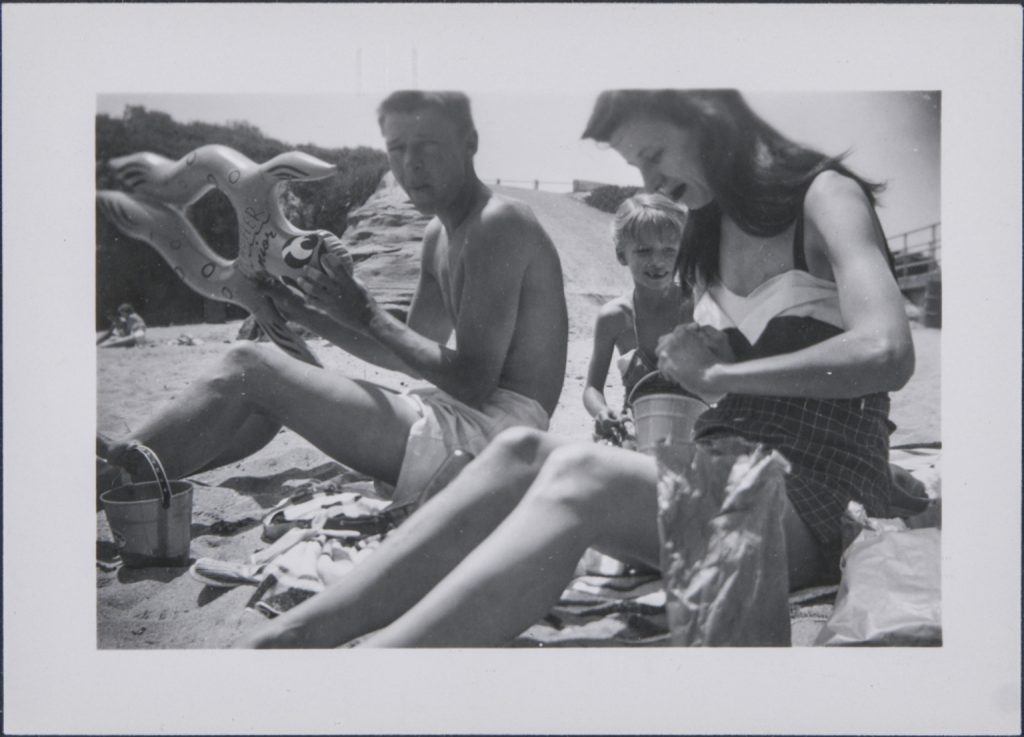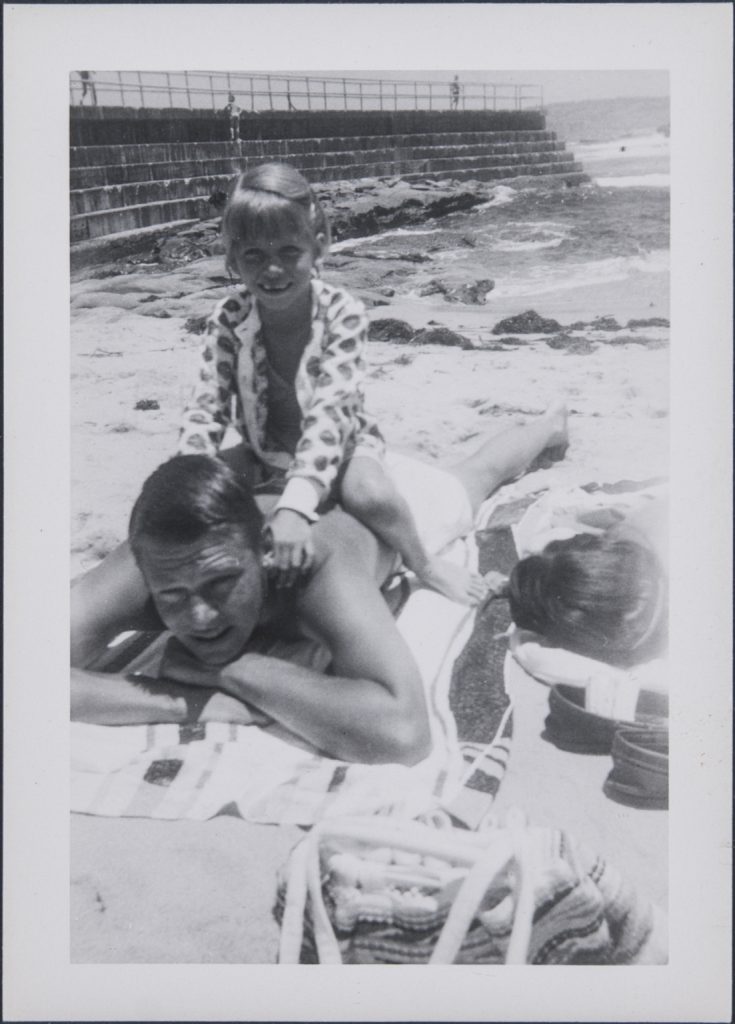 1954
18 February–28 March: Berkeley #2 (cat. 1251) is included in the Seventy-Third Annual Painting and Sculpture Exhibition of the San Francisco Art Association at the SFMA, the first of three shows the painting will appear in this year.
Wins the $2,400 Abraham Rosenberg Fellowship in Art. The SFAA awards the grant; David Park, Grace McCann Morley, Alfred Frankenstein, Karl Kasten, Nell Sinton, and Ward Lockwood are jurors. The money allows Diebenkorn, who has been unemployed since returning from New York, to continue painting full-time. When he applies, Diebenkorn writes:
The emphasis in my development over the past year has changed from one of concern with the general form and style of my work, as part of an art movement, to a specific and personal application within a familiar frame directed toward developing those things, which, as an individual, I have to say.136
22 March–30 April: Second one-man show at Paul Kantor Gallery in Los Angeles includes two works on paper and eight paintings spanning the Urbana and early Berkeley works. Dr. William R. Valentiner—curator at LACMA, and already in possession of a Diebenkorn painting—buys Berkeley #8 (cat. 1335); Vincent Price buys Berkeley #13 (cat. 1338); and Max Zurier buys Urbana #3 (cat. 1246), which is the beginning of his collection.137 In a letter to Diebenkorn, Jo Kantor writes,
Max Zurier told us he called you and told you about the day that he, [Vincent] Price, a friend and me were here. 'Twas fun. We all decided you're the greatest. Price just couldn't stand it anymore and bought the big green ptg. Threw his wallet on the floor and said he gave up. Says he likes your ptg. better than any he has ever owned.138
Joann and Gifford Phillips—important collectors of modern art—begin collecting Diebenkorn's work; they purchase Urbana #5 (Beach Town) (cat. 1248) and Berkeley #1 (cat. 1250) from Paul Kantor Gallery, even though these paintings are not in the exhibition. Gifford, a nephew of Duncan and Marjorie Phillips, who founded the Phillips Collection, is a journalist and publisher based in Los Angeles.
12 May–26 September: Berkeley #2 is included in James Johnson Sweeney's Younger American Painters at the Solomon R. Guggenheim Museum. The purpose of the exhibit is to "introduce to the New York public work of quality and pioneering interest by lesser known artists from all quarters of the country, side by side with selected examples of leading younger artists of the Eastern seaboard."140 This is Diebenkorn's first show in New York.
June: Drives to Los Angeles with David Park for Park's one-man show at Paul Kantor Gallery, and visits Park's good friends the Bakers—Dorothy, a novelist, and Howard, a distinguished classical scholar—at their ranch north of Bakersfield.141
17 August–5 September: Berkeley works shown in Three Bay Region Artists: Ruth Armer, Richard Diebenkorn, Ralph Du Casse at the SFMA.
Phyllis begins working at IPAR, the Institute of Personality Assessment and Research, at UC Berkeley; she is one of only a few female researchers there. During her tenure there, 1954–61, she studies both the creative process and women in the work force.
Diebenkorn paints Untitled (Horse and Rider) (cat. 1351), now considered his first mature figurative painting.142 Moves into a studio at 2571 Shattuck Avenue in Berkeley, above a Volkswagen dealership. The building's upper floor has been converted into artist's studios; friends Paul Wonner, Theophilus "Bill" Brown, and eventually Elmer Bischoff also have studios there. According to Brown, the spaces are "austere" but have beautiful light.143 Occasionally the artists, with Park, draw from a model together.
Begins collecting Indian miniatures.
My interest in [Indian] miniatures probably came out of what Matisse did with them. They first came to my attention in 1954, in the stock of a well known print dealer in San Francisco named Ray Lewis. . . . His Persian and Mogul paintings were already expensive, but the Rajput ones, which I liked best, were still affordable; I never paid more than a hundred dollars for anything, and at the time even that seemed a bit expensive. I suppose that what Matisse liked best in the Persian painters was their way of filling space, though I wouldn't want to isolate anything as the mechanics of a piece—that sort of approach doesn't work. But there can be parts of a piece that you don't like, even though you like everything else. I bought a miniature once and then decided that I didn't like the color of the sky, so I painted it out. I guess that's a pretty appalling thing to do.144
1955
Winter: Begins working as an associate professor of painting and drawing at California College of Arts and Crafts (CCAC) in Oakland, where he teaches from the Summer of 1955 through the Spring of 1958. Painter Nathan Oliveira is also a professor at the school.
Drawing sessions from the live model begin in earnest with Park, Bischoff, Wonner, and Brown at the Shattuck Avenue studios or at Park's studio in Berkeley.146 Diebenkorn continues the abstract Berkeley series, but "for someone who was intending to continue as an abstract painter clearly I was consorting with the wrong company."147
Family moves to a rental house at 2947 Magnolia Street, around the corner from the apartment on Webster Street, in Berkeley.
10 February–31 March: Solo exhibition at the Alan Frumkin Gallery, Chicago.
Summer: Begins corresponding with Ellie Poindexter about the possibility of her gallery representing him in New York.148
Three of his paintings—Berkeley #8, Berkeley #20 (cat. 1344), Berkeley #22 (cat. 1346)—appear in U.S. Representation: International Exhibition of Painters under 35 at the Galleria nazionale d'arte moderna in Rome. The show, organized by the Congress for Cultural Freedom, circulates to Brussels and Paris. Dore Ashton writes in Arts Digest,
What these artists are really hoping to celebrate in their paintings is the understanding of deep feelings of mystery, wonder and even despair. Sometimes these feelings are directly related to exterior phenomena, which I think is the case with Richard Diebenkorn of California, who would be my choice for a prize. (Painters in Rome who have seen the show were much attracted by Diebenkorn's work.)149
In a letter to Ellie Poindexter later that year, writes,"The works in Rome are some of my best." 150
2 July–12 October: Berkeley #24 (cat. 1347) and Berkeley #32 (cat. 1473) are included in Pacific Coast Art in the U.S. section of the Pavilion of Nations at the III Bienal do Museu de arte moderna, São Paulo, Brazil. The SFMA later re-creates the exhibition, which travels to the Cincinnati Art Museum, Colorado Springs Fine Arts Center, and the Walker Art Center in Minneapolis.
12 September–12 October: Recent Paintings: Richard Diebenkorn takes place at UC Berkeley's art department. In a letter to Poindexter, Diebenkorn writes in reference to a potential show in 1956, "October is too early for me for a one-man show I'm sorry to say. My University of California show is a very small one and an opportunity to see for myself how my present work is looking." 151
22 September–29 October: Appears in the inaugural show at Poindexter Gallery, temporarily located at 141 East Thirty-Sixth Street in New York City.
13 October–18 December: Berkeley #38 (cat. 1480) is included in the 1955 Pittsburgh International Exhibition of Contemporary Painting. Poindexter arranges the sale of the painting to a private collector with the help of Gordon Bailey Washburn, director of the Carnegie Institute. Washburn will support Diebenkorn throughout his career. The buyer asks Diebenkorn if he could describe the impetus for the work. As a favor to Washburn and Poindexter, Diebenkorn responds,
There was little of what is called inspiration in the beginnings of Berkeley 38. The beginning was routine and somewhat boring to me as beginnings often are. This is because I need a situation on my canvas to which I can respond. For me it must be at least a conversation, better still an argument, or, and here standing a chance of getting hurt, a fight. Anything but a white canvas square. But paintings seem to have to start this way. Real chaos on the canvas to begin with would be fine but of course this would imply a major creative effort comparable to making a fine painting. So I settle for the imperfect chaos of my first day of attempts which is actually such a low order of chaos that it doesn't rate the term. But it is here that a kind of environment starts to establish itself—one that I can enter— and then live in for a while. I may find it too cold or inhuman, or too mind-constructed, or pretty, or just unaccountably unreal. If my responses are real I start to get real answers back. When the answers come back fake, my exasperation, anger or despair may become real. . . .
Frankly, although I have a kind of parental fondness for Berkeley 38, looking at it doesn't bring back any specific events in its making. It simply reminds me of days, fairly rare ones, when I am able to pull myself together.152
23 October–5 December: Berkeley #52 (cat. 1488) and Berkeley #53 (cat. 1489) are included in Vanguard 1955 at the Walker Art Center in Minneapolis. A version of this show opens at the Stable Gallery in New York in late December.
November: Berkeley #39 (cat. 1477) is included in the Whitney Museum of American Art's annual exhibition.
Paints Chabot Valley (cat. 1582), widely considered the first fully realized painting of his figurative period, and the earliest work of the period to be exhibited.153
Diebenkorn will later note that this year is the"culmination of [my] first abstract period."154
133. Elderfield, Drawings of Richard Diebenkorn, 200.
136. Richard Diebenkorn quoted in "Richard Diebenkorn Wins Rosenberg Fellowship," San Francisco Art Association Bulletin, Feb.–Mar. 1954, n.p.
137. The Zurier Collection, introduction by Henry T. Hopkins (San Francisco: John Berggruen Gallery, 1984), n.p.
138. Josephine Morris (Kantor) to Richard Diebenkorn, 1954, RDFA.
140. James Johnson Sweeney, Younger American Painters: A Selection (New York: Solomon R. Guggenheim Museum, 1954), 4.
141. Boas, Park, 169.
142. The work predates the previously considered first landscape of his figurative period, Chabot Valley (cat. 1582). The painting has never been exhibited.
143. Theophilus "Bill" Brown quoted in Susan Landauer, Elmer Bischoff: The Ethics of Paint, exh. cat. (Oakland: Oakland Museum of California, 2001), 174n2.
144. Diebenkorn quoted in Hofstadter, "Almost Free of the Mirror," 55.
146. According to Paul Mills, it was Diebenkorn who suggested the drawing sessions begin again in 1955; Mills, New Figurative Art of David Park, 97. Also see Landauer, Bischoff, 174n1.
147. Diebenkorn quoted in Boas, Park, 173.
148. Diebenkorn to Poindexter, 1955, RDFA.
149. Dore Ashton, "Young Painters in Rome," Arts Digest, 1 June 1955, 6.
150. Richard Diebenkorn to Ellie Poindexter, 29 Dec. 1955, Poindexter Gallery records, 1931–85, bulk 1955–78, Archives of American Art, Smithsonian Institution.
151. Diebenkorn to Poindexter, 13 Aug. 1955, Archives of American Art.
152. Richard Diebenkorn to Sidney M. Feldman, draft, 1955, RDFA.
153. In a 1985 interview, Diebenkorn stated that the first representational painting was a still life, but later corrected himself by saying, "I know the impetus for the first one being a landscape. Eventually what I did was what I had done at Stanford, is get in the car and go out and look for something that looked like it might make a good painting." Interview with Larsen, 2 May 1985. In a 1977 interview Elmer Bischoff recalled going for a drive with Diebenkorn in pursuit of a landscape to paint. Bischoff, interview with Karlstrom, 10 Aug. and 1 Sept. 1977.
154. Richard Diebenkorn, note to Gerald Nordland in a manuscript of Nordland's Richard Diebenkorn, to be published by Rizzoli in 1987. RDFA.