1988
8 January: Attends memorial service for friend Carey Stanton, who died on 8 December 1987, held at La Capilla de la Santa Cruz del Rosario on Santa Cruz Island, with Phyllis, Christopher, and Gretchen and Richard Grant.
28 February–6 March: Travels to New York for meetings at both the Academy of Arts and Letters and the National Academy Museum and School; takes granddaughter Phyllis Grant to tour colleges.334
3–9 April: Produces a set of monotypes with Garner Tullis at his workshop in Santa Barbara. The prints are shown in November at the Pamela Auchincloss Gallery in New York.
24 May: The Diebenkorns move permanently to Healdsburg from Santa Monica over Memorial Day weekend. Diebenkorn calls the view of Mount Saint Helena from the front porch "my MontSaint-Victoire" or "la Montagne de Cézanne" after the famous peak Cézanne painted in Aix, France.335 He hangs a small mountainous landscape by his grandmother Florence Stephens next to the front door, out of which this view can be seen (see p. 145, top). John Elderfield, Jill Moser, and Richard Newlin visit shortly after.
While living in Healdsburg, Diebenkorn and Phyllis reconnect with friends from Northern California: Paul and Meme Harris, Tom and Judy Holland, Joan and Richard McDonough, and Adelie and Elmer Bischoff. They also meet and become close friends with Mary and Dick Hafner.
17 November 1988–10 January 1989: The Drawings of Richard Diebenkorn opens at MoMA in New York. John Elderfield, who began visiting the Diebenkorns in 1985, has worked closely with the artist to select the show and vet the catalogue's chronology. The exhibition tours to LACMA, SFMOMA, and the Phillips Collection. The
Diebenkorns attend the New York opening with their family; during their trip they see a Degas exhibition at the Metropolitan Museum and the David Park exhibition at the Whitney Museum of American Art, and are given a private tour of the Brooklyn Museum by Robert T. Buck Jr.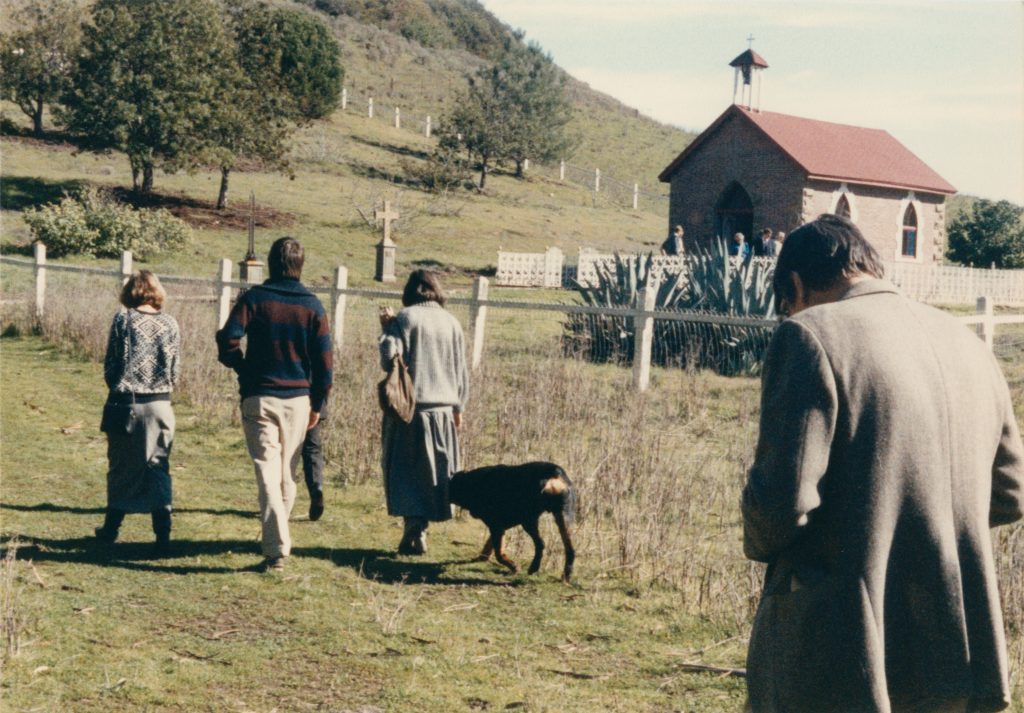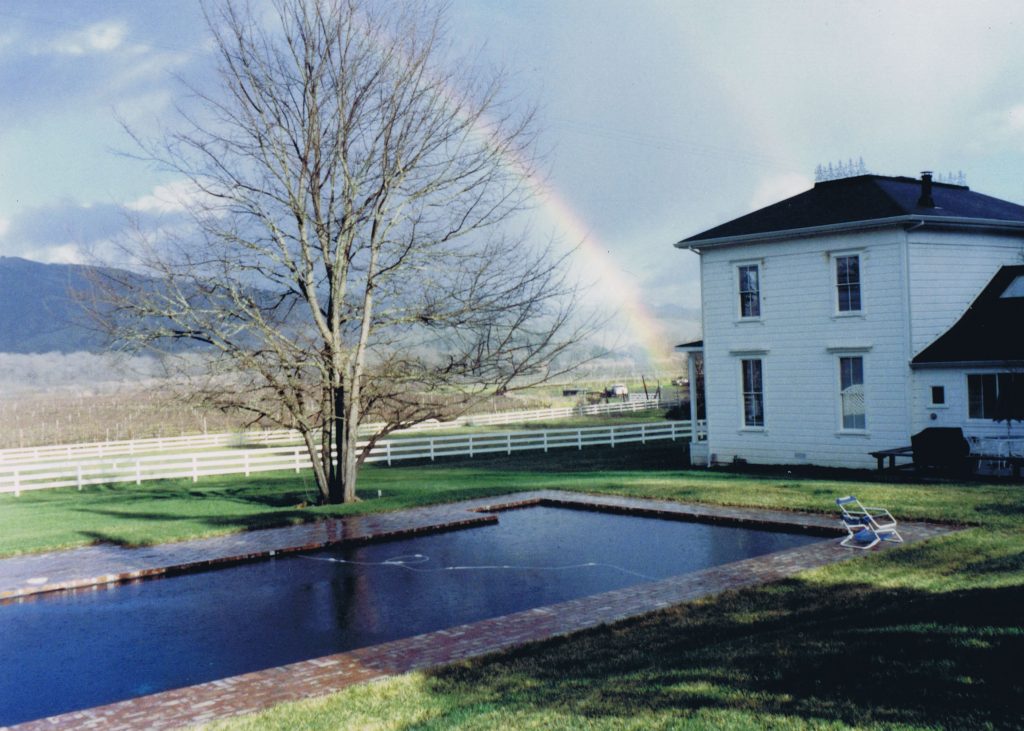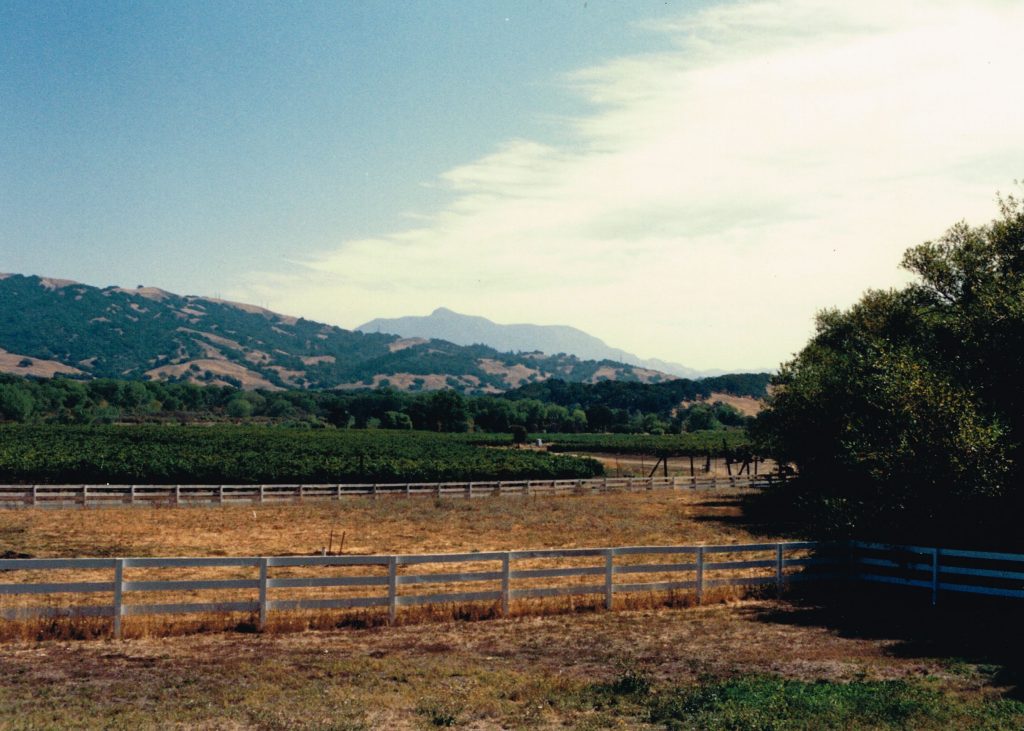 1989
Winter: While on his morning walk, feels out of breath and lies down; one doctor tells him that he is in perfect health, but a follow-up visit discovers that his aortic valve is damaged. Undergoes immediate surgery and contracts an infection in the hospital. Phyllis and Gretchen administer intravenous antibiotics to him for six months. Unable to walk to his studio, works from the house.
August: Health improves enough to return to work. Writes to friend Mary Keesling, "I am working daily in my Healdsburg studio and think I should have come up here years ago." 336
The Healdsburg work consists mainly of works on paper, densely painted abstractions that fuse shapes and lines from his previous periods, and point towards a new direction for the artist.
14 October–3 December: The San Francisco Museum of Modern Art organizes a show of forty works for the Hara Museum of Contemporary Art in Tokyo.
14 December: Caroline Jones's exhibition Bay Area Figurative Art, 1950–1965 opens at SFMOMA. Roberta Smith reviews the show while it's on view at the Hirshhorn Museum and Sculpture Garden, Smithsonian Institution:
The visitor will be struck by a palpable sense of esthetic camaraderie, almost of such collaboration as might be found in a survey of Fauvist or Cubist works. The show speaks clearly of a close-knit circle of artists working on a shared problem—how to parlay Abstract Expressionism's innovative scale, shallow pictorial space and outspoken brushwork into a viable figurative style, one that reflected the world at large as much as the artist's private encounter with the canvas.337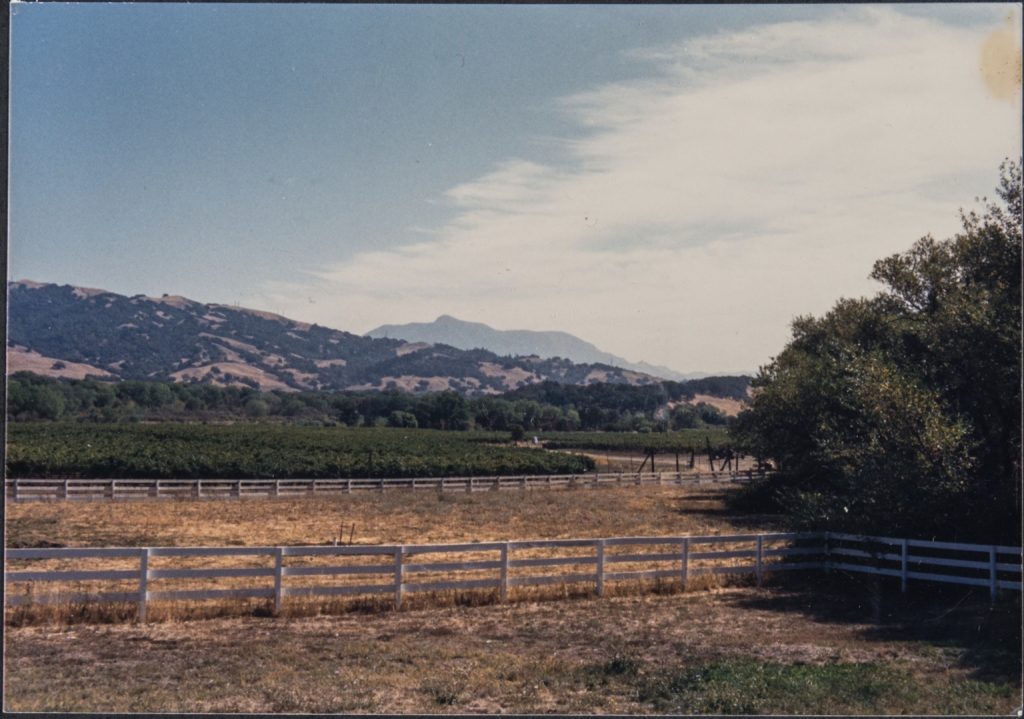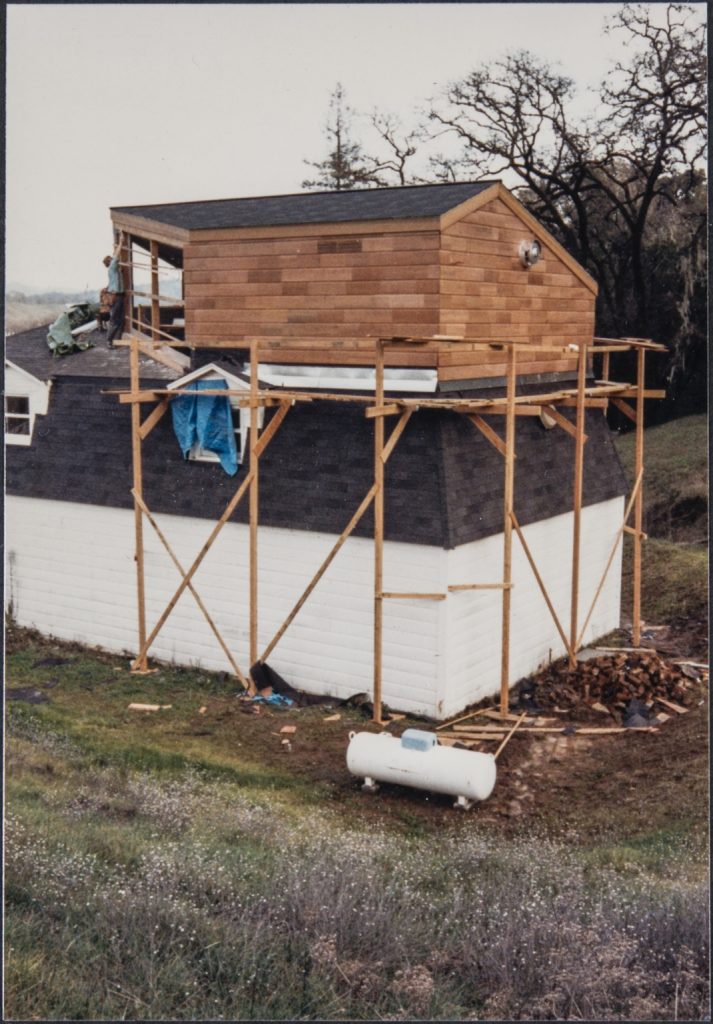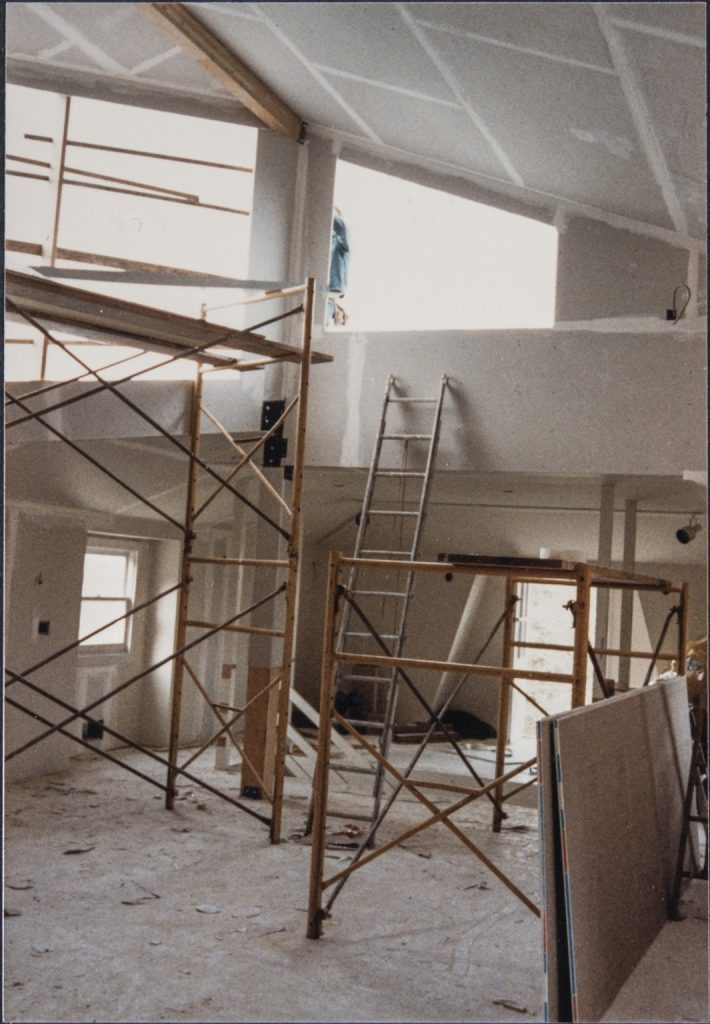 1990
January: With Phyllis, visits Ann Rosener at her house in Woodside; gives her a cigar box painting.
16–30 May: Works at Crown Point Press.
Fall: Interviewed by Nancy Boas for her biography on David Park.
October: Arion Press publishes a suite of Diebenkorn's etchings, paired with poems by William Butler Yeats. The etchings are printed at Crown Point Press. Diebenkorn develops the Yeats theme of the overcoat, one he is familiar with, moving from a representational depiction to an abstracted one.
Undergoes a second surgery to correct the first one. The infection is eliminated, but Diebenkorn never fully regains his strength.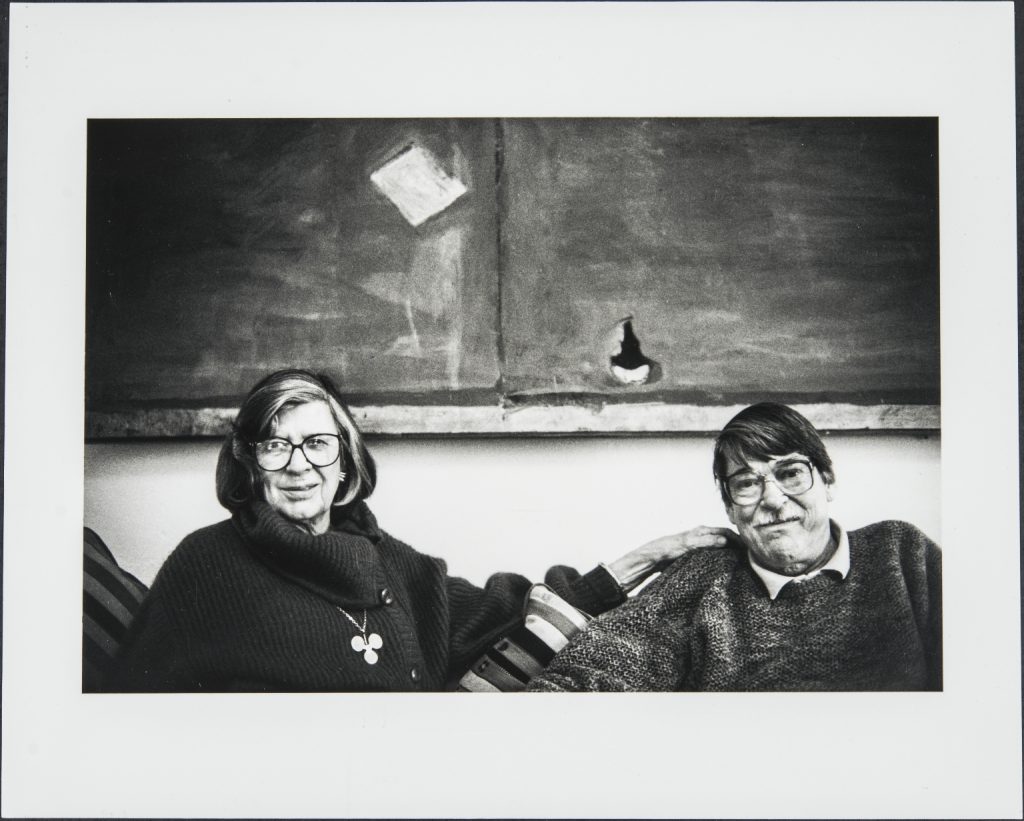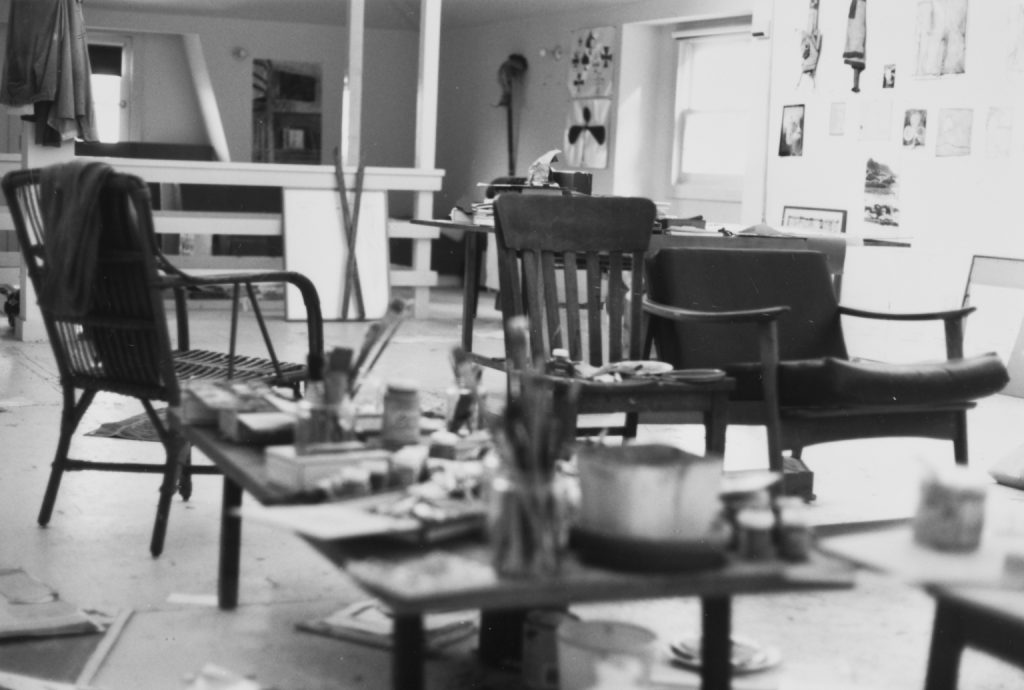 1991
March: Works on a series of small prints with Gemini. Printer James Reid visits Diebenkorn in Healdsburg and constructs a lap desk for him to draw on; due to his failing health, Diebenkorn again has trouble getting to his studio. He sends Reid sketches on Mylar, which Reid then prints from and returns to Diebenkorn for further alterations. The series is not editioned until after Diebenkorn's death.
9 April–11 May: Thirty Years on Paper: Richard Diebenkorn and Wayne Thiebaud opens at the Campbell-Thiebaud Gallery in San Francisco.
1–5 May: Travels with Phyllis to "Carey's Island." It will be his final trip to Santa Cruz Island; over the course of thirty-three years, he made the journey thirty-five times.
6–13 July: Receives the National Medal of Arts from President George H. W. Bush; the entire family, including his grandchildren, travel to Washington, D.C., to accept the award. After the award ceremony, Senator Ted Kennedy hosts an event for the honorees. Visits the National Gallery, the Phillips Collection, and the Corcoran.
24 September–14 October: Travels to London with Phyllis and their family to attend the 4 October opening of a retrospective exhibition organized by the Whitechapel Art Gallery. The exhibition travels to the Fundación Juan March in Madrid, to two locations in Frankfurt—the Frankfurter Kunstverein and the Städtische Galerie im Städel—the Museum of Contemporary Art in Los Angeles, and SFMOMA. While in England, Diebenkorn and Phyllis visit the ruins at Bath with Larry Rubin and Marina Schinz.
26 October–10 November: Works at Crown Point Press.
2–30 November: Richard Diebenkorn: New Work opens at Knoedler in New York. Larry Rubin writes a letter to the New York Times, expressing his disappointment that they did not cover the show.
Diebenkorn and Phyllis do not attend the opening. This is the first and only show of work from Healdsburg at Knoedler.
1992
Begins spending more time at the house in Berkeley, to be closer to his doctor. Sets up a studio in their kitchen.
Elected an honorary academician of the Royal Academy of Art, London.
23–28 March: Works at Crown Point Press for the last time.
13 September: Michael Kimmelman's profile of Diebenkorn, "A Life Outside," is published in the New York Times Magazine.
5 November 1992–9 January 1993: A show of eleven Ocean Park paintings opens at Gagosian Gallery in New York.
Works on prints with Crown Point Press and Gemini from his homes in Berkeley and Healdsburg.
1993
30 March: Dies from pulmonary failure at his home in Berkeley.
April: The Santa Barbara Museum hosts a memorial show in Diebenkorn's honor, which opens a few days after his death.
27 June: A memorial concert is held at St. Mark's Episcopal Church in Berkeley. The Pacific Mozart Ensemble, led by son-in-law Richard Grant, performs Johann Sebastian Bach's Actus Tragicus and Gabriel Fauré's Requiem; Gretchen Diebenkorn Grant and her son Benjamin sing in the chorus.
1 November: A final memorial is held at the Metropolitan Museum of Art, New York. Speakers are William Luers, John Russell, John Elderfield, and son, Christopher.
1994
5 April: The American Academy of Arts and Letters awards Diebenkorn the Gold Medal for Painting, the Academy's highest honor. Diebenkorn was informed of the award shortly before his death. At the ceremony held in New York, Wayne Thiebaud presents the award to Diebenkorn's daughter, Gretchen.
334. Datebook, 1988.
335. Tim Fish, "Hues of a Humble Master," Press Democrat (Santa Rosa, Calif.), 10 Mar. 1991.
336. Richard Diebenkorn to Mary Keesling, 28 Aug. 1989, Mary Heath Keesling papers, Archives of American Art, Smithsonian Institution.
337. Roberta Smith, "San Francisco Revolution in Style Recalled in a Traveling Exhibition," New York Times, 29 Aug. 1990.